DATING ONLINE? USE SCAMMER PICTURES SEARCH TO IDENTIFY IF YOU ARE BEING ROMANCE SCAMMED OR NOT BY A SCAMMER.
Below are some pictures that scammers steal from other people, to fool and scam people out of their hard earned money! Scammer Pictures Search will reveal to whom scammer picture belongs to.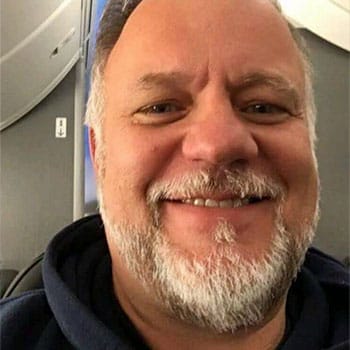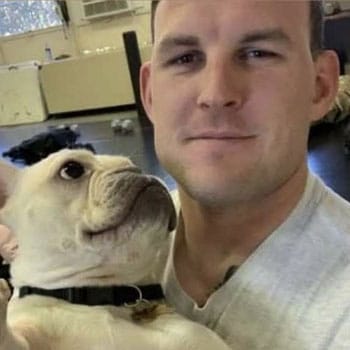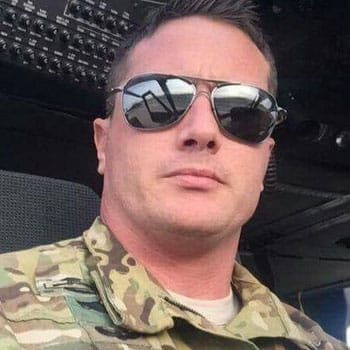 Scammers Picture Search - Verify the picture owner
VERIFY SCAMMER PICTURE! Don't get scammed by a scammer. Have you been in contact with a person that represents themselves as a military person, oil rig worker, doctor, … stuck on a job or mission overseas and said that they are in love with you and need money to "come back home"? Then you must use this scammer pictures search and find out if you are being scammed by a scammer. Better be safe then sorry as there are lots of romance and other scams going on. We have gathered lots of data on what pictures do scammers use and combined everything together with our partner, to put together this Scammers Picture Search and help you verify, to whom you are talking to.
? CONFIDENTIAL. PERSON WON'T KNOW THAT THEY ARE BEING SEARCHED
How does Scammer Pictures Search work?
Using scammer picture search isn't some sort of science since our tool works for you. Check out these easy steps below and see, how you can start using scammer pictures search application to help you identify dating scammers. Stay prepared and don't fall victim to them! We have seen people lose over 50k to scammers, let our tool help you be prepared. Don't get scammed, use our scammer photo search and verify the person you are talking to.
Step 1: Upload image to scammer photo search
Drag and drop or upload the scammers photo image to the scammer photo search application
Step 2: Wait for Scammer Photo Search to finish scraping
Scammer photo search will start scanning websites, dating profiles, social media profiles … to find out who owns the uploaded photo. You have to be patient here since scammer photo search can take sometime to finish as it scrapes lots of websites to match the photo used.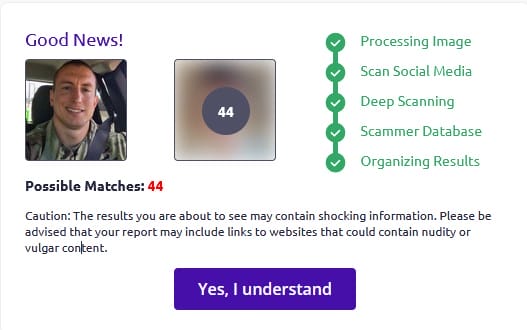 Step 3: Scammer Photo Search finished generating your report
Voilà! Scammer photo search has finished deep scanning the picture and probably found some results for you, to help you identify if you are being catfished or not. All you got to do now is register for an account, where all the future scammer photo searches will be saved to.
Ready to do a scammer photo search to verify the person?
All you got to do is upload the photo and scammer photo search will do the rest.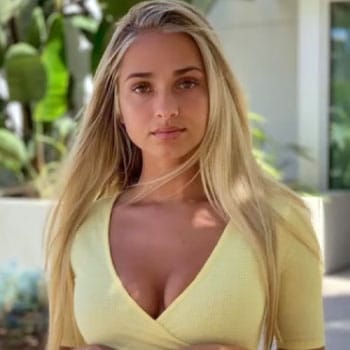 Scammer Pictures Search - Frequently asked questions
We know you have questions about our scammer photo search tool. Here are some of the frequently asked questions, that people asked us before doing a reverse scammer photo search to find out if they are online dating a Catphishers or not. Hopefully, these will be able to answer all your questions about scammer photos search application.