Be warned that there will be explicit content!
Welcome to Heated Affairs Review. Here you'll find if Heated Affairs is really the "sexiest" online adult dating site for cheaters that the internet has to offer or not. I've been joining date cheating websites for quite some time now and wanted to share my own experience before you join a site that may just waste your time and money. Learn from my mistakes, not yours which you could be committing any second now.I'm constantly looking and hanging out with girls that aren't interested in having a serious relationship to gain more experience, as those girls, in this case, tend to cheat a lot based on my experience. The adult dating site Heated Affairs which I've picked to review here "apparently offers" precisely that.
A Discreet Relationship Based on your needs.
This online dating site is aimed at those in a relationship or wanting a hot fling with women/men in one. The thrill of the secret and cheating has women on the site as hell. One thing you need to do though is search around for the ones that want to get laid. Some just like the romance and attention though resulting in an expensive unsuccessful first date.
Heated Affairs Review – What exactly is it?
Heated affairs is a website related to cheating people meeting up and having an affair with one another. It has been growing pretty rapidly lately though I am not really sure why… Maybe it could be the increased rate in divorces, people that are open to multiple marriages, and people that like to be in an open marriage. Nonetheless, this surely made cheating websites become more and more popular between adults in their late 30s and 40s. If we are specifically talking about Heated affairs then their rise in population would be word of mouth marketing approach. This is what they've personally said and I am not sure if I should believe them or not. Why exactly did I just say that I don't trust them? It's because I only had bad experience with fake profiles and bots that were trying to scam me by joining some other dating website…
So… Is Heated Affairs Scam?!
Well, they clearly write and I quote: "Persons appearing in photographs may not be actual members. Other data for illustrative purposes only." meaning that what you see aren't exactly real members that joined Heated Affairs. Here are some of the videos of "real girls" that want to reel you in by joining their cheaters dating website. Here are some of the "live" videos which are probably stolen from other dating websites though I can't totally confirm this.
Registering on Heated Affairs would also mean you complying with their email spam they would be sending you… Did I just say SPAM? Yes, that is correct and I really mean it as you will be blasted with lots of products that they have to sell. Not to mention their pricing plans which as of checking are currently priced at:
1-month membership at Heated Affairs is $39.95
3-month membership at Heated Affairs is $80.85
12-month membership at Heated Affairs is $239.40
Now I get it that most cheater dating websites have subscription-based plans so spouse checking them up wouldn't get easy access making it more secret and secure for those that do signup and intend to cheat on their partner in the relationship. Not to mention that the plans aren't the only thing you will be paying for when signing up on Heated Affairs. You will be responsible for paying the admin fees, currency exchange fees including some of the usage fees which I am still not sure what they are exactly. And what really tipped it off would be the whole website filled with paid promos and links leading to adult content movies and other cam websites.
Heated Affairs Review Conclusion and Alternative Cheating Sites
I believe I don't have to say more about Heated Affairs. Up to you if you decide to check them up or not, but if you are someone looking to find a cheating partner or to cheat with someone then I would suggest you to check one of the more reliable and popular cheating sites listed below:
I believe you've heard news about this website before because who hasnt? It has been around for ages and became really popular for cheaters in marriages in 2015. They've been hacked before and lots of people were exposed but that didn't stop new people joining in since that has been since then fixed and security of the website updated. Their website is credit-based like many other dating websites so finding a cheating partner or your cheating spouse might be cheaper and a lot easier… And where else would they be if not on this cheating site?
VictoriaMilan.com – Cheating Site with over 6.000.000 Users
Victoria Milan is one of the most anonymous cheaters dating website I've ever seen to date. Can't believe they actually have the tools to anonymize your profile with their easy to use anonymity tools. A quick blur on the image and some people can't recognize it anymore but there are lots more options. They even have a near you search filter so people don't have to travel across the country to meet and cheat… More and more people are signing up on this website yearly and these are mostly cheaters. So if this is what you are into or you are looking for proof of your partner joining any of the cheating sites, then this would be the 2nd if not the 1st place to look after Ashley Madison.
FuckBook.tv – Last cheating site I recommend to check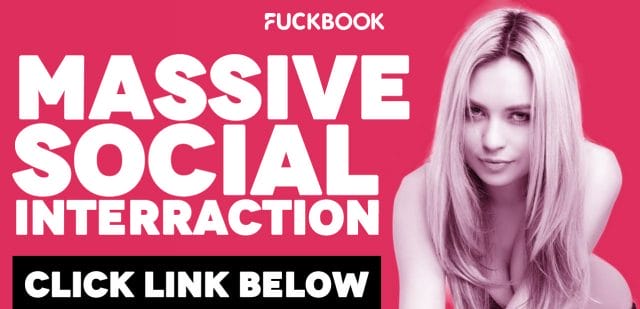 They advertise themselves as the most popular adult dating network on the internet. All of their members are all active people from Social media sites such as Instagram or Facebook hence the high Social Interaction. If someone would be looking to get pleasure then this is one of the cheating sites that they would join to get it.