Before proceeding to read this post. Have a look at kitboga and him talking to Indian scammers and wasting their time so they can't scam as many people as they could've. I've really had a good laugh watching some of his videos including the live streams as some scammers just don't make sense and most follow that basic script that they always use.
Scammers have been scamming people via phone calls for years by "offering help" in common niches which are tech support, forex, tax returns/reports and many many more. An interesting fact is, that many of those scammers are actually Indian and live in the United States though lately more and more are coming from India because they are slowly being caught. Not like we got anything against Indian people, it's just that the most scam numbers that called me personally had an Indian accent or were either voice changed to have their voices heard in the Indian accent. The most common scam in the US would be the Indian tech support scammers pretending to help you with a problem on your computer that doesn't even exist most of the time. People usually fall for this scam when using their computer, for example, they would visit a website and get that annoying popup saying that something might be wrong with your computer or there was a virus detected with a link to call "Microsoft support". Watch some of the videos below, to see how the actual process of scamming someone in such a way goes.
Have a look at this video below to see, how those top tech support scamming sites look like that got people scammed and all of their computer files deleted because they've decided not to pay the scammer to decrypt them.
People started doing prank calls and some even went and hacked them back just so they would learn how it feels to scam people every day. Watch how Lewis Syskeyed (which is what most of the scammers do) this Indian tech support scammer:
Now that you know how most of these Indian tech support scams look like, you will probably be able to avoid getting scammed by one of them. We have also compiled an updated list of Indian scammer phone numbers in 2018 for you to watch out for and avoid getting scammed. Did a random unknown number just call which you probably didn't answer and now, you want to find out whose number is this belonging to? It could be one of those Indian scammer numbers trying to scam you for your hard earned money. Quickly skim-through the Indian scammer phone numbers and see if it's actually one of the numbers listed below that just called you.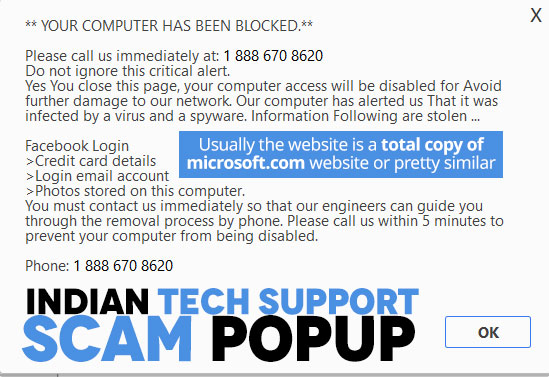 How to Find Indian scammer numbers online?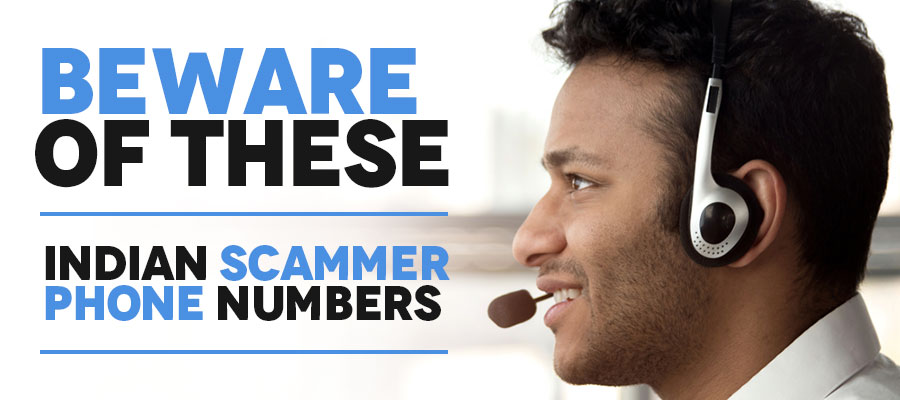 This is quite easy to do once you know what to look for via the Google search engine. Follow the guide below and you are guaranteed to find at least 5 Indian scammer numbers that you can call and waste their time. This how-to guide should help you find working Indian scammer phone numbers if the ones listed here don't work anymore.
We are going to use Google Images which gives the most accurate results when you are searching for Indian scammer phone numbers to call and waste their time.
Step 1: Head over to Google Images then select tools and make sure that when you search for keywords such as Quickbooks support number, Microsoft windows support number, hp printer help support, that you select the "Past 24 Hours" time filter.
Step 2: View the images or shady website links to get your scammer phone numbers just make sure that the URL link you will be visiting, isn't the official page of the support that you are actually looking for. This is the only way that you can be sure, as most Indian scammer phone number support pages tend to copy the exact layout of the original website like Microsoft or Quickbooks.
Step 3: Call the provided number that you find and look for the accent that is quite distinguished in Indian people.
Optional: Head over to /r/ScamNumbers as people tend to post scammer phone numbers that called them in that section of Reddit and are mostly confirmed working when we called some of them.
Want to learn the tricks Indian tech support scammers use to trick people and scam them? Head over to this dedicated Wikipedia page to see what they do on your computer and more:
https://en.wikipedia.org/wiki/Technical_support_scam
Think you are being scammed by a fake profile online? Head over to our Scammers Photos Search and lookup the picture they are using. Who knows, you might actually be talking to a scammer.